upcyte® hepatocytes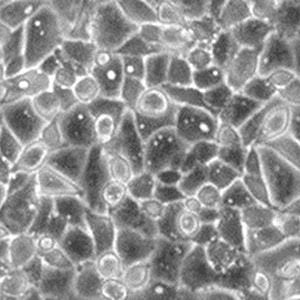 upcyte® Hepatocytes are expanded primary cells, derived from single donor primary cells
The liver is the main metabolic organ responsible for pathways such as glycolysis, glycogenesis, ureagenesis, as well as amino acid and lipid metabolism. The predominant cells type is the hepatocyte; therefore, cultured human hepatocytes are suited for in vitro metabolism studies. upcyte® Hepatocytes are expanded primary cells, derived from single donor primary cells. We can expand up to 2000 vials per hepatocyte donor from one vial starting material – data from different studies can now be compared while working with the same donor.
metabolism (CYP induction & inhibition, transporters)
various toxicity formats
HCV infection and virus replication
various 3D formats & co-cultures
transfection studies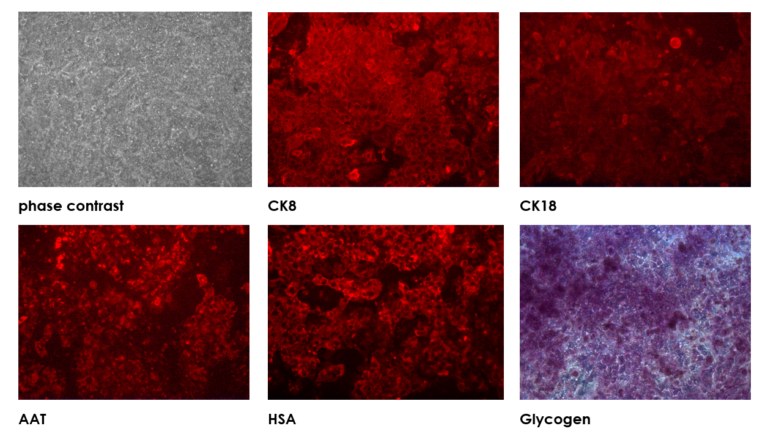 BENEFITS OF UPCYTE® HEPATOCYTES AT A GLANCE
different donors available
batch sizes up to 3000 vials per donor
primary cell morphology & polarity
proliferating & metabolic competent
phase I, II & III activities
transfectable
long term cultures for up to 4 weeks
characterized, standardized, cryopreserved, assay-ready
UPCYTE® HEPATOCYTES HAVE BEEN TESTED AT EACH EXPANSION STATE FOR
cell morphology
viable recovery (>70%) and high plateability (>90%)
markers: CK8+, CK18+; HSA+, AAT+, AFP-
capacity for glycogen storage (PAS staining)
basal and inducible CYP activities (Phase I)
urea secretion (basal and stimulated)
Please see our download center with posters and publications.
upcyte® hepatocytes are provided in 2 ml cryo-vials with a minimum of 5×106 frozen cells per vial and are ready-to-use. Our cryopreserved upcyte® hepatocytes are at a later state in proliferation terms. Further expansion will lead to the cells expressing senescence genes and the phenotype is lost.
To choose the most suitable donor (LOT#) for your specific application, please write an email to
info@upcyte.com
.
If you need any help – be it theoretical or practical – our specialists are happy to help and demonstrate in your lab the handling of upcyte® hepatocytes.