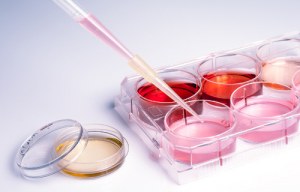 upcyte service - expanded primary cells
Do you need customised cells ?
WE UPCYTE YOUR PRIMARY CELLS!
Do you want to have virtually unlimited amount of your own selected donor?
Do you need upcyte® cells from other cell types than what we currently offer?
Do you want upcyte® cells from your diseased donor?
Do you need cells from other species e.g. monkey?
HOW DOES IT WORK?
Send us your primary cells – we upcyte!
You only have to provide us with your favored primary cells. We will apply our upcyte technology and produce large batches of expanded cells from your donor of choice. The cells will be shipped back to you as cryopreserved vials or can be stored at our facility. We offer a broad range of customizations. This is a milestone dependent offer.

Do not hesitate to contact us, if you would like more information on how we can "upcyte" your favorite batch of primary cells.
Looking for scientific data? Have a look at our publications,