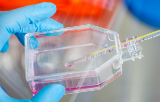 ixcyte - Cell line development
DON'T SWEAT IT!
You want rapid access to stable cell pools?
You are not experienced in lentivirus production?
You don't have a biosafety S2 laboratory?

We invest all our strength in the development of your cells so you don't have to. We use 3rd generation lentiviral particles for stable transgene integration, even into hard-to-transfect cell lines. Polyclonal cell lines can be achieved within weeks. Included in our service is a p24 ELISA allowing risk group 1 classification.
Very easy!
Send us your cell line, we perform the service and send the modified cells back to you.
To meet special requirements, we are also working together with trusted partners in regard to cell lines, vector design and virus production.
We ensure a project begin within 2 weeks after your confirmed order.
Your will receive your own assigned, dedicated, scientific project manager!
Made in Germany and in accordance with the German GenTG.
…..and we are fun to work with!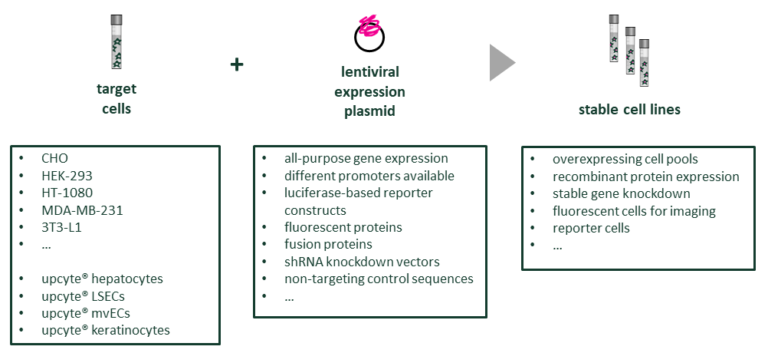 What is the difference to our classical upcyte® service?
For the upcyte® service we take primary cells and drive them into proliferation, e.g. hepatocytes, and create expanded primary cells. The ixcyte service starts with an exisiting cell line and stably integrates the construct of your choice.
If you have questions, contact us!
Download Parental cell line report HERE